Wanna be our Valentine? That's right. We're a package deal. You get all three of us for the price of one --entry, that is!
We thought it'd be fun to host a little giveaway, but not just any giveaway. A mystery one! The winner will receive a little something from each ghoul!
What will your prizes be?
It's a mystery! (Are you catching on yet?)
However, a couple things you'll for sure get are:
A "For a Good Time, Listen To... A Haunt Mess Podcast" sticker
A package of Power Popper Valentine Pops, six self-inflating balloons
But as far as what else you'll get?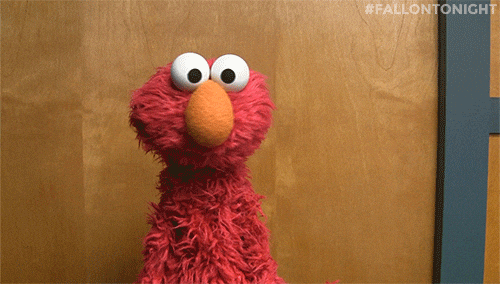 How To Play
Guess the mystery prizes!
Each ghoul has taken an intriguing photo of their prize. Take a look at their photos and try to figure out what they might be.
Mystery Prize #1
Mystery Prize #2
Mystery Prize #3
How to Enter
Leave your guess on this post. You can leave a guess for only one of the Mystery Prizes, or you can guess what all three are!
Q: "Does my guess have to be right to win?"
A: Nope! As long as you make a guess, you're entered!
Where Else to Enter
In addition to leaving a comment here, you can also leave entries on any of the contest posts on our social media, including:
Wanna be our Valentine?

The ghouls have each gathered one prize and taken a mystery photo of it. To enter the contest, guess what one of the prizes is -- You don't have to guess right. But to enter, you do have to guess because that's your entry!

Enter until February 9, 2020.

pic.twitter.com/EkouPDnyom

— A Haunt Mess Podcast (@AHauntMess) February 3, 2020
You can earn up to five entries if you comment here and on the contest posts on all of our social media. (See "Rules" below for more about that.)
You don't have to make the same guess in each place, either. You can, but you don't have to!
Rules
Only one guess per platform per person. "Platform" being the blog plus any of our socials.
You can dictate how many entries you get. There are between 1 and 5 available! For example, if you only comment here, that's 1 entry. If you comment here and Twitter, that's 2. Only on Instagram would be one, but Insta, Facebook and YouTube would get you 3 entries. If that's not clear as mud, just shout!
As stated above, your guess(es) don't have to be right to win. You just have to make a guess to enter.
Entries accepted until Sunday, February 9, 2020.
A winner will be drawn on February 10, 2020.
Due to postage, entries are limited to U.S., Canada and England.
Good luck! We're excited to see who will be our Haunt Mess Mystery Valentine!