For the last couple of years, I've wanted to add some paranormal-themed games to Haunt Jaunts
Paranormal Day
page. I was able to get one done last year, an
unscramble the haunted places
game.
But I had a couple of others in mind that I wanted to do. Ones based on brain games I play every week in my Women's World magazines:
Order Up
What Am I: Person, Place or Thing?
I'd hoped to craft some para brain teasers for this year's Paranormal Day, but I embarked on a new endeavor, which Deedee wrote about: the
Paranormal Day Paracon
.
Deedee and Sara and I were supposed to go live for our first A Haunt Mess podcast Livestream during the con, but Mother Nature had other plans. (A storm swept across Middle Tennessee where I live and knocked out power a few hours before we were due to do our thing. Then it never came back on, because it was one of the largest power outages Nashville had ever experienced. Of course. Fits with our Haunt Mess style, right?)
Anyway, the couple of weeks leading up to the paracon, Sara and Deedee asked what they could do to help.
I asked if they'd be interested in creating paranormal-themed puzzles. Then I showed them examples of what I meant.
Sara quickly proved to Deedee and I that she has yet another skill: creating killer para puzzlers! She crafted some amazing Order Ups and What Am Is.
Because I got so busy the couple days preceding the con and the day of (up until I didn't have power or cell service anymore to participate, that is), I never got to share them like I planned.
But they're too good to waste so...we decided to start sharing them on our socials.
1st Order Up
I decided to share one of Sara's Order Ups on Facebook last Tuesday for a Trivia Tuesday Para Puzzler.
Sara and Deedee thought that sounded like fun so they shared on their socials too. (Deedee takes care of AHM's Twitter, Sara's got Insta, I do FB.)
Order Up Para Puzzler - Can you guess which came 1st, 2nd and 3rd?

A. Amityville House is featured as a news story.

B. Stephen King's novel, The Shining, is published.

C. The Exorcist (the movie) is released in the USA.

#HauntedHour pic.twitter.com/wIJEWMORXE

— A Haunt Mess Podcast (@AHauntMess) May 5, 2020
Name the Haunted Place
Then, also last week, Deedee came up with another fun game idea. She asked Sara and I to submit a few pictures from haunted places we'd visited or been to on investigations.
I was out of it late last week so I hadn't realized she'd posted on Twitter, but here's the first one of those she did:
— A Haunt Mess Podcast (@AHauntMess) May 8, 2020
I thought it was great fun so I posted that on AHM's Facebook for today's Trivia Tuesday:
What's Next?
You can expect more para puzzlers and other fun games like this from us going forward.
We know some people like blogs, some people prefer one social over another, so watch whichever one you like best and see what we end up posting.
But I have to warn you, when we get to the What am Is? They're tough! They make sense when you know the answer but Sara proved to be a master at coming up with those.
Here I'll give you a preview:
1st What Am I: Person, Place or Thing?
Fun for all ages, except where the law applies.
A popular virgin.
As popular in the bar as I am in the bathroom.
Breakfast, lunch or sleepovers.
Say my name too many times, bad things might happen. (Same if you drink too many of me.)
Any idea what it might be? It's a tricky one but once you see the answer it totally makes sense.
Which I've posted below.
Answer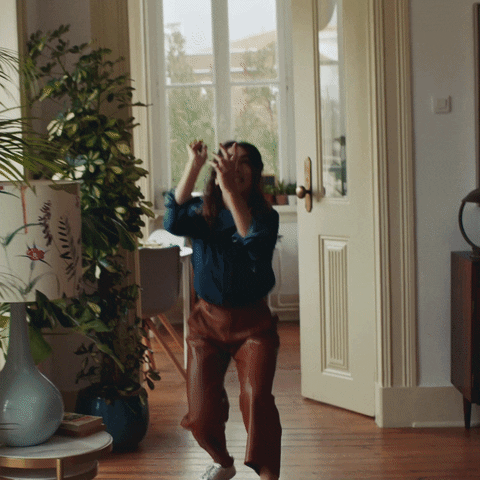 Bloody Mary! Get it?
Do you like playing games? Do you think these are fun?